PRIVÉ Eyelift
Instant Correcting Essence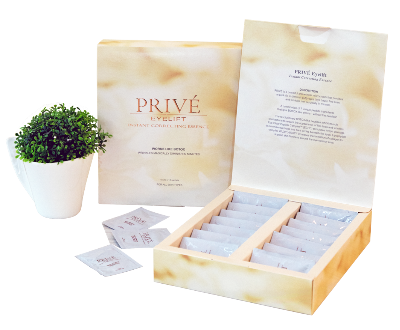 Overview
Eyes are the window to the soul. But with age, our eyes will inevitably be adorned with unwelcome signs of aging including fine lines, wrinkles, eye bags and dark eye circles etc. All these seems to be a nightmare for us and it greatly reduces our self-confidence. Do you wish that you can freeze time to slow down aging?
PRIVÉ Eyelift – Instant Correcting Essence is the age-defying beauty secret you've been searching for!
PRIVÉ is a powerful anti-wrinkle microcream containing a combination of 7 unique peptide ingredients that gives BOTOX-like effects without the use of needles! In just 2 minutes, you can improve the appearance of fine lines, wrinkles, eye puffiness (eye bags) visibly, watch your eyes become enthralling as you restore youth in an instance!
Why choose PRIVÉ Eyelift?
Breakthrough formula with a combination of 7 unique peptides
No surgery, injection, pain
Fast with visible results
Safe – no side effects
Dermatologically tested
Suitable for all skin types
Free from Paraben, artificial fragrances and dyes
Download Information for PRIVÉ Eyelift